PURE Programs Introduces X-Wind Coverage in Florida
Apr 04, 2023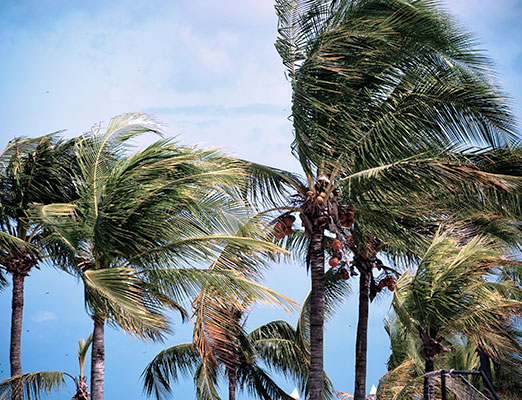 We are pleased to announce that X-Wind coverage is now available for Florida homes, condos and rental properties, giving customers who are willing to take on more risk a lower cost option for high-quality coverage. 
This coverage is available for primary, secondary and rental homes with limits up to $12M, and for condos and co-ops with limits up to $5M. 
This coverage is in addition to our multiperil offering for coastal homes. 
Our eligibility guidelines: 
Homes over 1 mile from the coast are generally eligible.  

Homes under 1 mile from the coast are generally eligible if they have Class A opening protection. Those without Class A opening protection can be considered as an accommodation.  

Roof age is a critical factor in insuring any CAT exposed home. To qualify for this program, homes must meet the following roof age guidelines:  
Up to 15 years wood shake/flat or rolled and all other 

Up to 20 years asphalt shingle 
Up to 30 years metal 

Up to 25 years clay, concrete, tile and slate 
Availability of Flood Coverage: 
Primary flood coverage can be purchased through PURE Flood Solutions® or the NFIP flood program. 

Excess flood is not available for our X-Wind products. 
About PURE Programs
PURE Programs, LLC., is a managing general underwriter offering specialized Excess & Surplus (E&S) insurance and risk management solutions for PURE members and other responsible high net worth families whose complex exposures do not qualify for coverage from an admitted insurer. PURE Programs shares much of the infrastructure behind its admitted affiliate, PURE Insurance, including world-class risk management and claims services as well as electronic billing and policy delivery, in order to provide an exceptional experience for policyholders and their brokers.