Protecting Your Home from Wildfires
May 21, 2019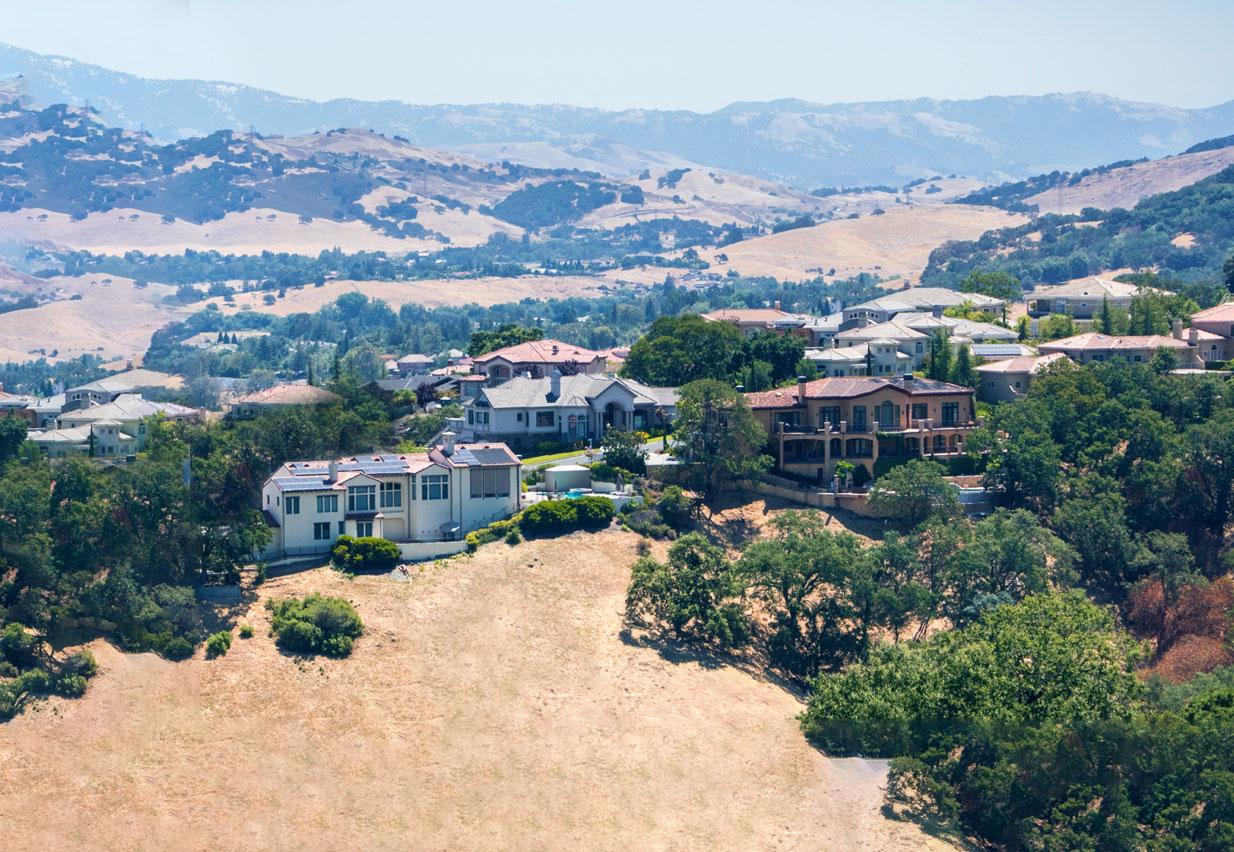 2017 and 2018 were among the most devastating wildfire years in United States history. While research indicates that the number of wildfires each year has been on the decline, the size, severity and affected acreage have increased and are likely to continue to do so for the foreseeable future.
One factor contributing to wildfire severity is climate change. Hotter temperatures and frequent, severe droughts have contributed to drier forests, which allow for more extreme wildfires that are not easily contained.
Another factor is the increase in forest density, which provides more fuel for today's fires to burn. Historically, free-burning, low-severity wildfires helped to shape the forests' ecosystem and maintain forest density. However, a shift in wildfire management that began in 1910 placed emphasis on putting out fires as quickly as possible. Without this natural regulation, forests that were regularly thinned by fires grew thick. In the California foothills, for instance, there are now 1,000 trees per acre, compared to 150 a century ago.
Adding to the complexity of fighting wildfires is the growing number of homes being built in wildfire-prone areas. Today, the tens of millions of homes in areas at risk of wildfire require firefighters to work to protect homes and property rather than fight fires. Because of this, the Forest Service says wildfire suppression consumes a share of its budget three times larger than it did 20 years ago.
Tips to Protect Your Home from Wildfires
The good news is that homeowners have an advantage over wildfires, more so than any other natural catastrophe. Wildfires ignite only when a distinct combination of elements exist: heat, oxygen and fuel. Heat and oxygen are out of man's control, but if you remove the elements that fuel a fire from around your home and property, you reduce its ability to spread, greatly minimizing—or even eliminating—your risk.
Following are some preemptive steps you can take to help protect your home and property.
Simple steps you can take now:
Create defensible space around your home. Creating and maintaining defensible space around your home's perimeter is critical to slowing or stopping the spread of wildfire and preventing spot fires that are caused by flying embers. This does not mean you should clear out all vegetation from around your property; defensible space is about strategically clearing and placing vegetation to produce a buffer between your home or other structures on your property, and the grass, trees, shrubs or any wildland area that surrounds it. Many experts recommend taking a zoned approach to defensible space.
Ensure that vents, eaves and other openings are fire-safe. Vents, eaves and other openings are vulnerable entry points for embers and flames. To better protect your home, make sure vents are louvered or covered with a protective wire screen with openings no larger than 1/8 of an inch. Eaves should be boxed or covered with a soffit to help deflect fire. 
Provide easy emergency access to your property. Identify your home with a clearly marked street number for emergency personnel. Driveways should be at least 12 feet wide with a vertical clearance of 15 feet to allow emergency vehicles and equipment to reach your house.
Consider using Phos-Chek® Home Defense Fire Retardant. The do-it-yourself Phos-Chek Home Defense kit, which utilizes an uncolored version of the same fire retardant used by the USDA Forest Service, can be applied using most garden sprayers. While Phos-Chek can be applied within hours of a wildfire reaching your home, it's best used as a pre-treatment before wildfire season begins. Spray Phos-Chek on wood and vegetation around the perimeter of your home including your garage, gardens, other outbuildings and all areas of your property that you wish to protect from wildfire. Phos-Chek is long-lasting and effective until the next rain or until it is washed off.
Learn more about our Wildfire Mitigation Program. This program includes pre-fire preparation and wildfire response services intended to reduce—or even prevent—loss from wildfire. Should a wildfire immediately threaten a customer's home, our qualified partners in wildfire protection could visit the home to inspect for and reduce vulnerability to wildfire and, if necessary, apply a fire retardant. At your request, additional consultative services, including pre-season perimeter sprays and evacuation planning, can be coordinated.
Work with your neighbors to become Firewise. The National Fire Protection Association's (NFPA's) Firewise Communities/USA® Recognition Program is a process for neighbors to work together voluntarily to address common wildfire risks. "Homes closer than 100 feet to one another can ignite one another during wildfire conditions," says Michele Steinberg, NFPA's manager of wildland fire operations. "When neighbors work together, the whole community benefits from a lower risk of wildfire ignition."
Larger-scale preventative measures to consider:
Installing an automatic wildfire suppression system. Stand-alone automatic fire suppression systems can be installed around the exterior of your home to add an additional layer of protection. There are both water-based and fire retardant-based options. These systems are designed to detect wildfire activity from as far as half-mile away and will automatically turn on. They can even alert authorities to the approaching threat. 
Consider the construction of your home and its contents.

Don't forget about awnings, decks, pergolas and other features. Ensure that these are constructed from non-combustible materials. When possible, use larger pieces of lumber (3x3 or larger), which burn at a slower rate. Consider enclosing your deck to prevent embers from igniting the framing underneath your home.
Incorporate non-combustible roofing materials. Your roof is the most vulnerable part of your home and should be constructed with noncombustible or fire-resistant materials. When building a home or installing a new roof, consider using composition metal, slate, tile, concrete or masonry materials. Homes with wood or shingle roofs are at high risk of being destroyed during a wildfire. If you prefer the look of wood shake, consider polymer roof tiles; they look and feel like cedar shake but are fire-resistant and more durable.
Utilize traditional building materials. Newly constructed homes that include engineered wood, plastics and other synthetic products burn faster than older homes built with solid lumber and heavy-duty materials. If constructing or renovating a home, choose original woods and traditional materials, such as concrete, brick or cement. Window construction should also be taken into consideration. Tempered and double pane glass windows, which have been tested under wildfire conditions, can make a home more resistant to heat and flames.
PURE Programs customers in wildfire-prone areas can schedule a complimentary wildfire inspection. During the inspection, a PURE Risk Manager or wildfire specialist will look for potential vulnerabilities and make recommendations that may help safeguard your home and property from wildfire.
For more information or for assistance locating a service provider in your area, contact a PURE Member Advocate® at memberadvocate@pureinsurance.com or 888.813.7873.
About PURE Programs
PURE Programs, LLC., is a managing general underwriter offering specialized Excess & Surplus (E&S) insurance and risk management solutions for PURE members and other responsible high net worth families whose complex exposures do not qualify for coverage from an admitted insurer. PURE Programs shares much of the infrastructure behind its admitted affiliate, PURE Insurance, including world-class risk management and claims services as well as electronic billing and policy delivery, in order to provide an exceptional experience for policyholders and their brokers.